30 WEEK - WEEKLY CSA SHARE - $1300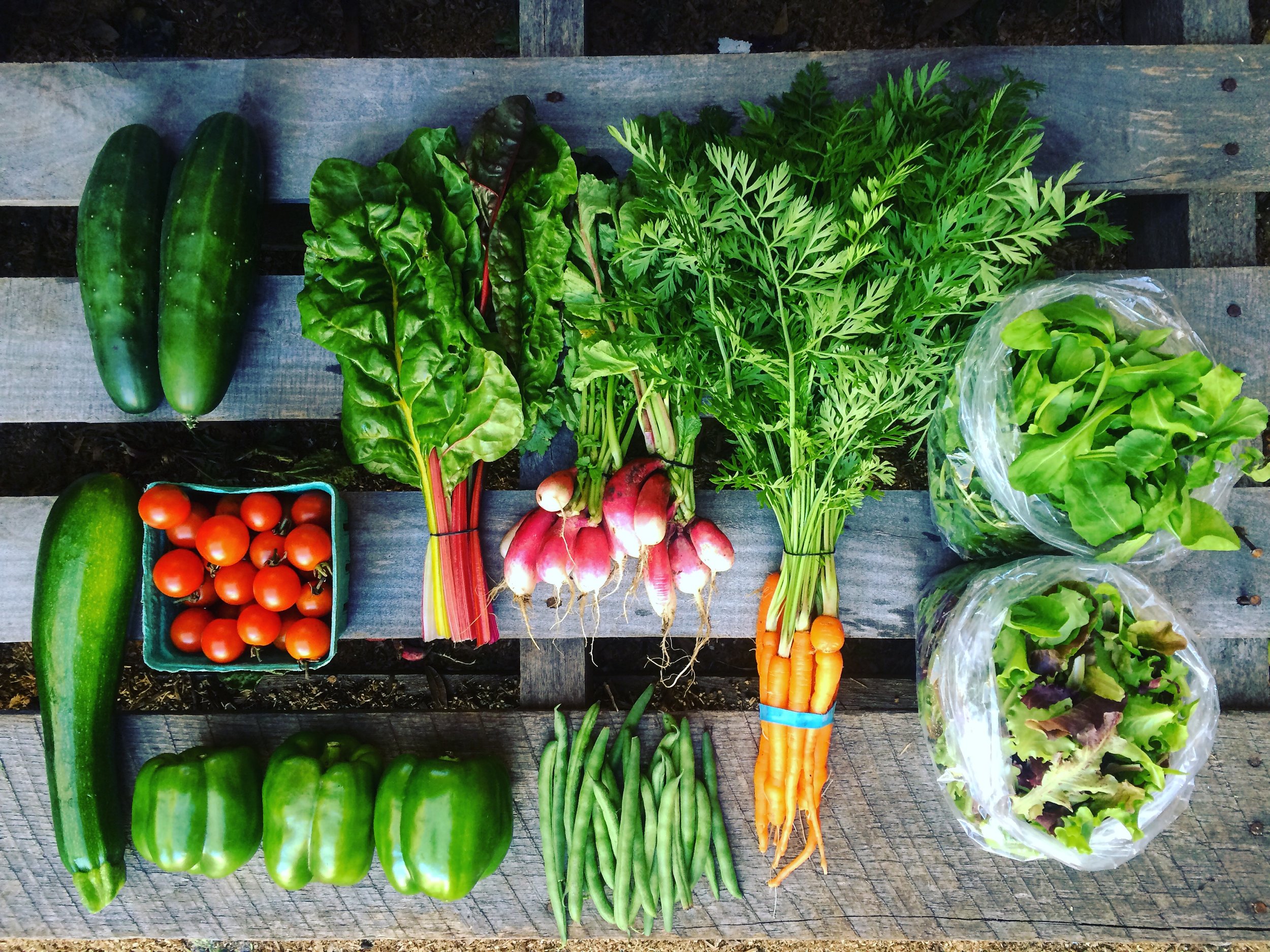 30 WEEK - WEEKLY CSA SHARE - $1300
Want more from our CSA? Get a double share and pick-up a box of produce every week! This box will be the same size as the 15 week share, but with more frequent pick-ups.
30 weeks, Weekly Pick-Up, $43 per week, Deposit: $650
We guarantee that each week your box will be filled with freshly harvested quality produce with varying cultivars and flavors that will keep you inspired and excited in the kitchen.